Hello peep-ples!! Aloha Brunorians....
Freak! Freak! Freak! Freakin.......
Dear valuable readers!!! PLEASE READ THIS BEFORE YOU GO ANY FURTHER!
PETALING JAYA: American singer-songwriter and music producer Bruno Mars is hot property on the charts and he is set for a concert at PWTC in Kuala Lumpur on April 10.
The 25-year-old Hawaii-born pop superstar is another massive international name to hit Malaysia's resurgent concert market after shows announced by Justin Bieber and Maroon5.
The soulful and talented Mars has also earned a whopping seven Grammy nominations this year, more than Lady Gaga. One of those seven nods, in the category of Best Male Pop Vocal Performance, is for his hit single Just The Way You Are. The single established Mars as a star in his own right, after years of working behind the scenes as a producer of other artistes' songs.
Mars has been riding high with his debut album, Doo-Wops & Hooligans, released in late 2010. He was also writing songs as part of the successful production team the Smeezingtons, and doing some hook singing for huge hits by Travie McCoy and B.o.B.
In Malaysia, Mars's singles Just The Way You, Greenade and Count On Me have also been dominating the airwaves and charts.
Mars arrives in this region in April fresh after a European tour.
His show on April 10 in Kuala Lumpur is organised by Scenique Concerts. Ticket details to be announced soon.
-The Star/Asia News Network
FREAKING AWESOME COLUMBIAS!!!!
HURRAH!!!!!
My goodness!!!! Am I dreaming of flying with a love-in-the-heart unicorn on a colourful ahmayzzzzing rainbow? I bet I was flying blissfully!

OH HELL CRAP YES!!!
This is for real man! BRUNO MARS IS COMING TO TOWN! KL..you know! It's Kuala Lumpur, Malaysia!

I was scrolling down Facebook just now before I saw one of my friend sending a link of what I don't believe at all! I clicked and I found that was for real.....Im bulging my eye near to the screen and OH MY GUCCI. My craziness over the sound of Heaven dude is going to perform in my town. HOLY COW!! Moooooooooooooooooooo. *pengsan selama 2 jam..
-
-
-
-

Kembali menulis.
Dear Readers, I know that was pretty obselete but I'AM SOOO OVERWHELMING! Tak tahu nk cakap apa dah! Know what I did right after I saw that link? Here's the story, listen eh!
I went to Putrajaya to make a new ASB account book. *coz yg lama punya hilang sudaaaa..

Sebab apa buat jugak hari ni?

Sebab...I wanna go to Bruno's and I have money just inside that account. Enough to buy ticket and buy Bruno's shirt (if there is) perhaps. LOL.
Tak de la KECOH sangat. hahaha. BUt I really wanna go to that concert however. I don't care if any barrier strike. "WHO CARES BABY, I think I wanna marry you...."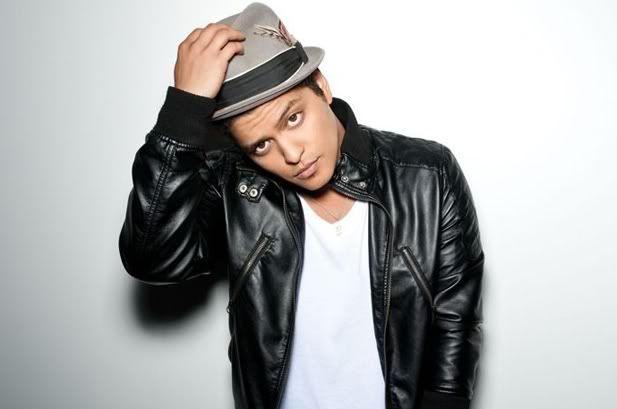 I had discovered the miracle factors insde this guy. THE VOCAL. Don't ever say that Black MENTOR have the guts to beat him...duhh!
GROSH!!! Im freakin dont know what to do...keep thinking of jumping as high as the concert lights at the show! I know thinking about Bruno Mars's concerto on the 'around the corner final examnination' is pretty dangerous but after I bought the ticket, I will don't have the syndrome of thinking that the tickets will sold out. Really cross my fingers now hopefully that there sould left for me at least the last chair.
WELL! I don't have any mate at this moment but seriously, If any of the readers rasa mcm 'Hey, can we go there together, I dont hv friends also'...PLEASURE YOUR MIND! Lagi ramai lg best!!!!!! Hehehehe.
TETAPI...... :(
I don't know and don't wanna know whether this is true or not. Hopefully what I saw is undoubtfully and truely wrong.
WHAT THE HECK??? Sold out? Gila ke ape? Baru je tahu dah sold out! This is truly impossible aite? I have no idea whether the 'sold-out' ticket that they have told us is true or not, perhaps they were the one which was sold in Europe kot. Hmmm. So, I send an email to Bruno's production asking whether the one that they mention in the web is true or not.
Aku sedang berdoa banyak2 agar tickets x sold out and boleh duduk depan2 skali! Hurrah.
This isn't gay. I just to show how I appreciate talented + music genius person. Kan? haha.

Sebelum I mengakhiri cerita mengarut ni.....layan video Bruno nyanyi lagu "California Gurls". Comei je. Hahaha....
See you next time Brunorians! Tata!

<3>